Main page — Catalog — FERTIS NPK 12-24-12+S+ME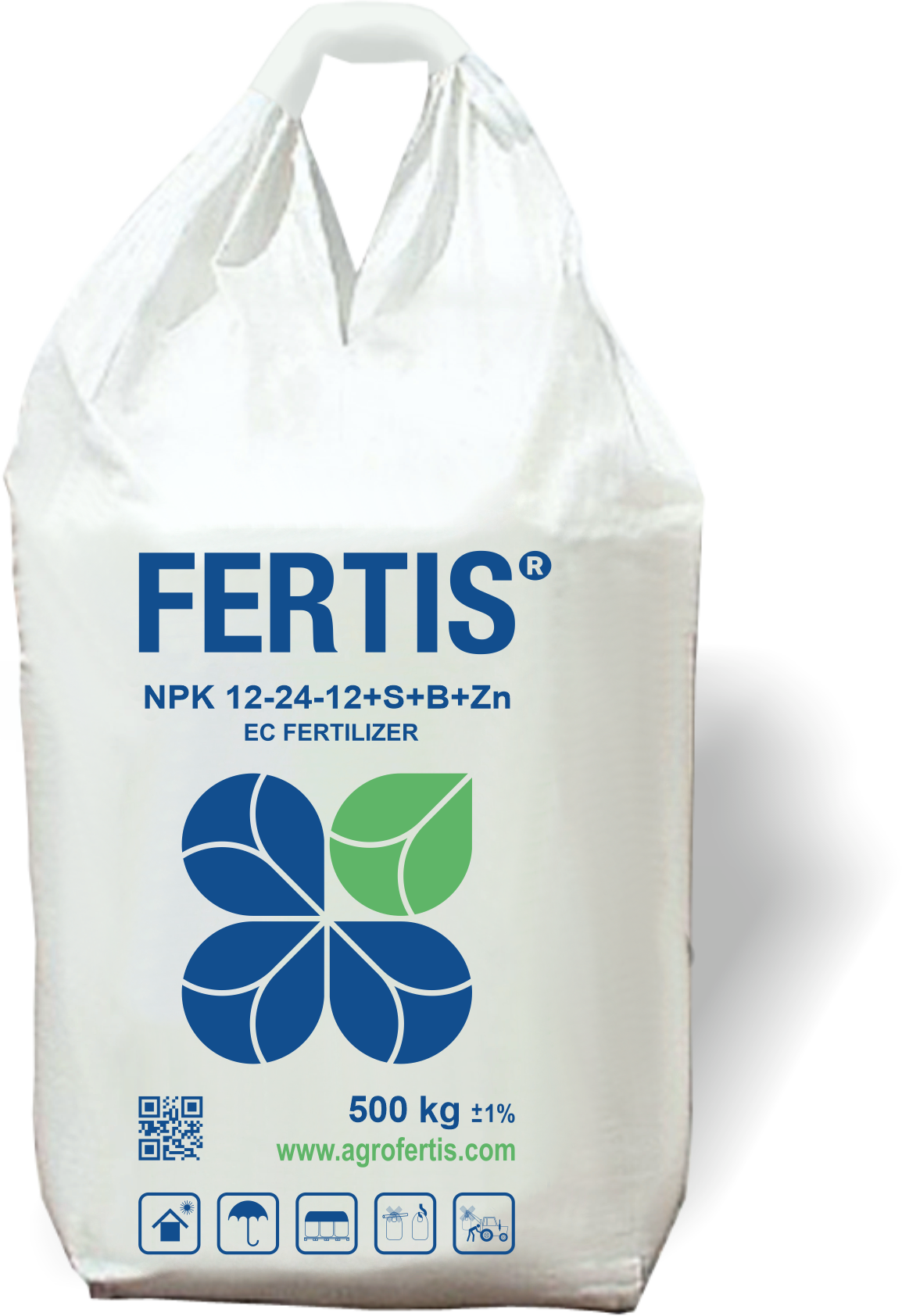 FERTIS NPK 12-24-12+S+ME
When applying mineral fertilizers for tillage or while sowing of summer crops their solubility and balanced content of nutrients is a critical indicator. Notably mineral fertilizers ARVI have high solubility even at low water level in the soil.
Methods:
Basic application
Starter application
Content of nutrients:
Nitrogen
in ammonium form NH4 - 12%
Phosphorus
in water-soluble form P2O5 - 24%
Potassium
in water-soluble form K2O - 12%
Sulfur
Trace elements
Boron - 0,02%
Zinc - 0,05%
Packing: 500 Kg
ADVANTAGES AND PROPERTIES OF FERTILIZER:
quality raw materials for fertilizer production;
a complex of fertilizer elements in one granule;
high availability of phosphorus - contains 90% of water-soluble phosphorus;
rapid solubility of granules and release of available elements;
the uniformity of the granules (2-5 mm) - uniform application;
high physical properties of granules (strength is 3 MPa), resistance to caking;
the fertilizers designed for the needs of crops;
the content of elements in the fertilizer is in the most accessible forms, the increased coefficient of their use;
the need for a small amount of moisture when dissolved.
RECOMMENDATIONS FOR APPLICATION:
Application during basic soil tillage is 150-400 kg/ha
Application at sowing is 50-150 kg/ha
Fertilizer type and exact application rate depend on the biological characteristics of the crops and soil and climatic conditions.