Main page — Catalog — Complex chlorine-free fertilizer for tomatoes and cucumbers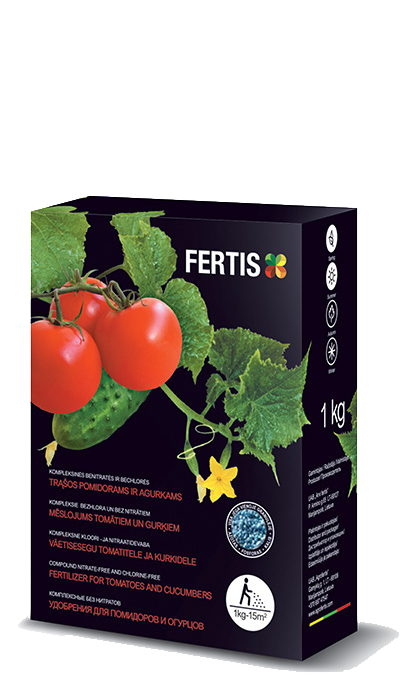 Complex chlorine-free fertilizer for tomatoes and cucumbers
For tomatoes and cucumbers
Effect:
Thanks to the special formula, enriched with microelements, your harvest will be much higher. The vegetables taste will also be better and they can be stored for a longer time.
Mode of usage:
The fertilizer should be evenly spread and distributed in the particular areas.
Fertilizer norm for 100m²/1 are:
For tomatoes and cucumbers - 6-8 kg.
Composition:
NPK 11-10-16+micronutriens
Package:
1/3 kg